Hiddenbrooke Golf Club is the ideal location for a corporate meeting or retreat, school or team banquet, or family party/reunion. This stunning location offers a wide range of venue options to accommodate most any size group and our team of skilled meeting and banquet professionals are here to assist in the planning and execution of your event.
Whether planning a corporate retreat for 20 executives, an end of the season team banquet or a family reunion for 150, we're committed to providing exceptional service and unsurpassed hospitality.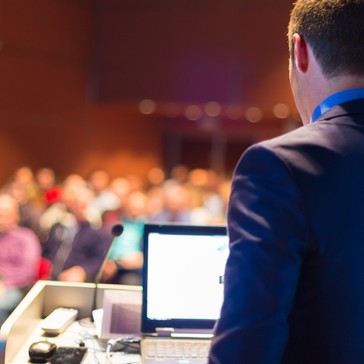 Meeting & Banquet Location Options:
Each Hiddenbrooke Golf Club meeting and banquet venue can be outfitted with state-of-the-art audio and visual equipment for presentations, performances and speeches. The following briefly describes each venue to help you choose which is right for you.
The Garden Room – A brand-new 5,200 square-foot banquet facility is located next to the pool area and displays rustic charm. The Garden Room is designed to accommodate groups of 20 to 100 people and features a vaulted ceiling, industrial chandeliers, and barn doors. To ensure that we meet and exceed your expectations, a complete kitchen, chef, and event team is dedicated to the Garden Room.
The Pavilion – Large glass windows reveal stunning golf course and rolling countryside views. The Pavilion offers flexibility for day or evening events with ceiling drapes included.
The Clubhouse – Perfect for small, intimate gatherings or larger celebrations, the Hiddenbrooke Clubhouse features rich wood accents and a luxurious, warm ambiance.
Lower Fairways – This picturesque setting allows you to take full advantage of California's excellent weather while providing breathtaking views of Hiddenbrooke Golf Club's first and ninth holes.
Click HERE to view our Corporate Events pricing and Menu Options.
The Ideal Corporate Getaway:
Hiddenbrooke Golf Club is located in the rolling hills of the East Bay, just minutes from downtown San Francisco and Oakland and equidistant from San Francisco and Sacramento, making it the ideal location to host corporate meetings and retreats.
We invite you to visit Hiddenbrooke Golf Club for a tour and see this spectacular setting.
To schedule your visit, contact our event experts now at 866.966.3009 or request information by filling out the form below: